- The number of open workshop seats will be limited due to current government restrictions -

If you would prefer to get the information 1:1 click here for an appointment
Attention Severe Back Pain Sufferers, Free Event For You
Get Back to Normal Naturally Without Medications, Injections or Surgery.
Tuesday, Nov 17th
6:00 PM
Cumberland County Mechanicsburg, and Camp Hill PA
Enter Your Info Below To Register For The Workshop
Go to the Lower Back Pain Workshop and Learn:
1

The Biggest Mistake Low Back Pain Sufferers Make

2

The Three Most Common Causes For Low Back Pain

3

Three Strategies to Reduce Back Pain
Who​ is​ the​ Workshop​ For?
The​ Low Back Pain Workshop​ is​ for​ people​ suffering​ with​ low back pain​ who​ are​ looking​ to​ feel normal​ again​ and​ heal​ naturally​ without​ medications,​ injections​ and​ surgery.
Do​ you​ have​ back ​pain​ when​ you:
1

Sit for long periods of time?

2

3

4

5

6

7

Do​ work​ around​ the​ house​ or​ yard?

8
What Do Others Have To Say About The Back Pain Workshop?
"I am very satisfied with the results of my treatments at Gilbert Physical Therapy. I have suffered with lower back pain for many years. Over the years I had tried several treatment approaches without success. I responded to an invitation to attend an information session at Gilbert Physical Therapy on the type of pain that I was experiencing. I discovered how their approach to therapy could help me, and it certainly did. Prior to treatment I was experiencing pain every day. I am now pain free, except under the most strenuous activities, and even than I simply repeat the exercises I was taught and the pain goes away!"
Russell K.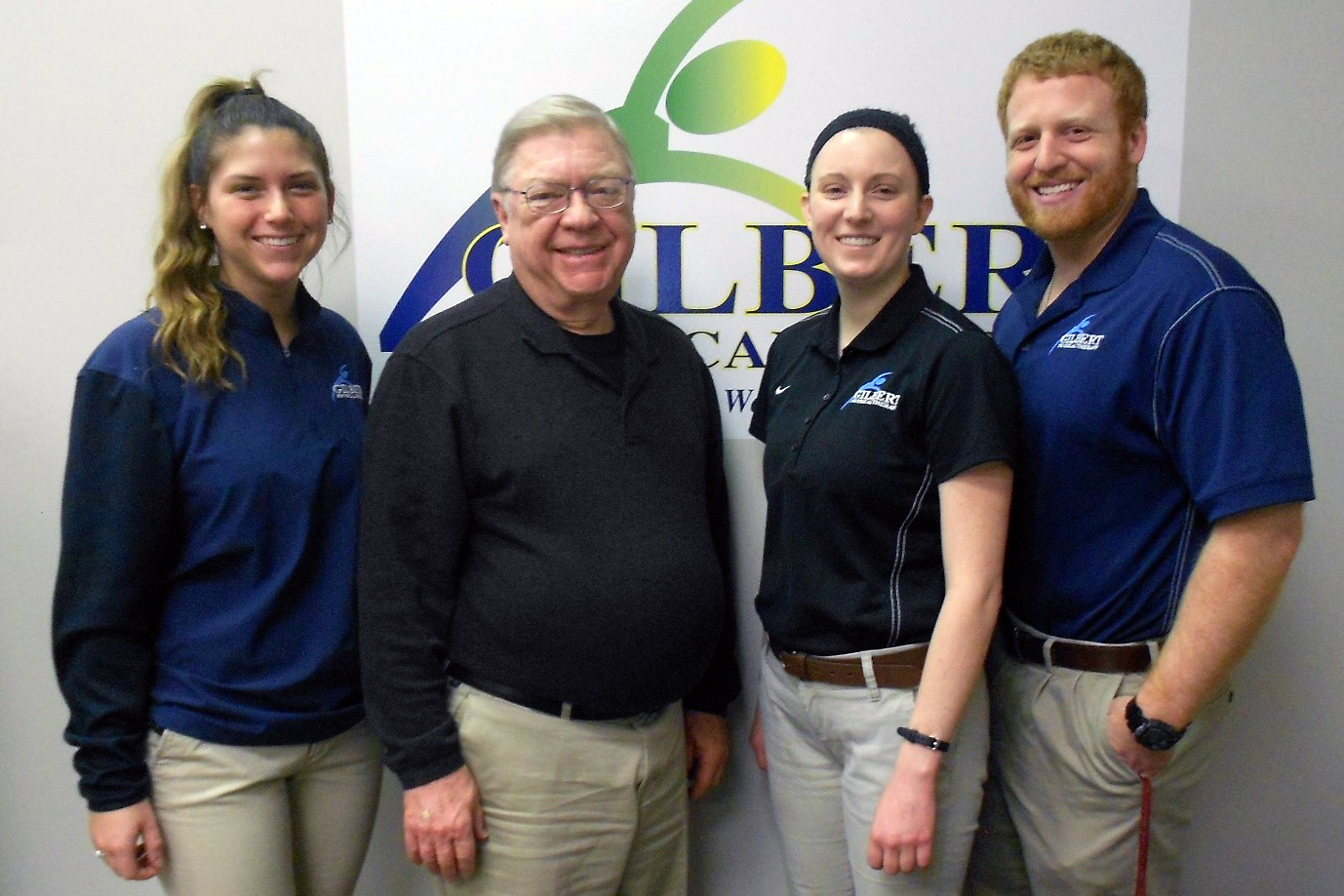 So happy to have chosen Gilbert for my PT. Pain in lower back, tailbone and thighs scared me to the point I thought I needed to live on one floor. Now I can do the stairs, walk, carry laundry and take out the trash – all pain free! Great professional staff – knowledgeable, caring and attentive. Thank you!
Karen R.
Prior to coming to Gilbert PT I had several months of pain in my right leg. My Rheumatologist ordered PT and I chose Gilbert PT for convenience and quality. Dr. Abbey, Matt and Rachel treated me and I progressed – gaining strength in my right leg, significantly improving my balance and endurance. They were my coaches and cheerleaders – always encouraging me to do a little more than before to reach my goals. I limped in with pain, a cane and a handicap tag in my car. After a couple months I could walk without my cane or pain and have not used the handicap tag, parking further away and walking more. My thanks and gratitude to the great and professional staff!
Cynthia T.
We have limited spots available and space will fill up fast, so register now to avoid missing out.
Enter Your Info Below To Register For The Workshop